Meet Dr. Shearer
James K Shearer DMD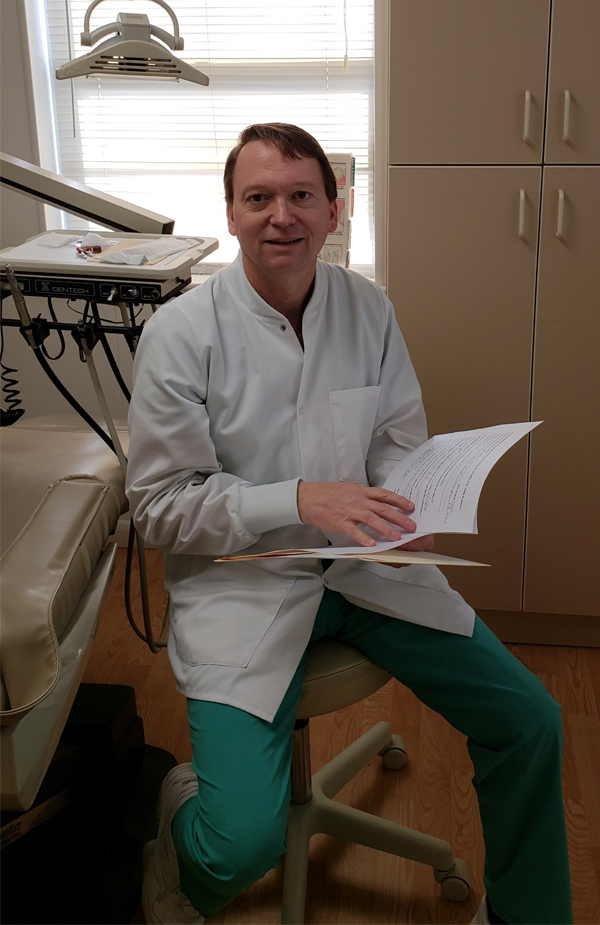 Dr. James Shearer grew up in central Pennsylvania just north of Harrisburg where he graduated from Newport High School. He received his Bachelor's degree from Temple University College of Engineering, where he earned degrees in both Biomedical Engineering and Electrical Engineering. He then attended the Temple University School of Dentistry earning his Doctorate in 1988. He was also a Member of the Temple University Oral Surgery Honor Society and Endodontic Society. Upon graduating, Dr. Shearer moved to the Allentown area where he received extensive training in General Dentistry during his residency at the Lehigh Valley Hospital from 1988 to 1989, entering into private practice later that year.
While busy establishing his own private practice, Dr. Shearer volunteered his time as an Attending Dentist at Sacred Heart Hospital's Dental Residency Program. He also continues to remain involved in charitable organizations, such as Donated Dental Services, and, currently, remains a member of the American Dental Association, Pennsylvania Dental Association, Lehigh Valley Dental Association, and the Academy of General Dentistry.
Dr. Shearer resides in the Lehigh Valley with his wife and has two grown children. He is a family man, who has a strong interest in sports, is very active, and enjoys his Harley Davidson. Growing up on a farm, he is well-known for hard work and never misses the opportunity to lend a helping hand to a fellow neighbor. He is very dedicated and dependable, both in dentistry and everyday life. He has been in private practice for over 30 years.